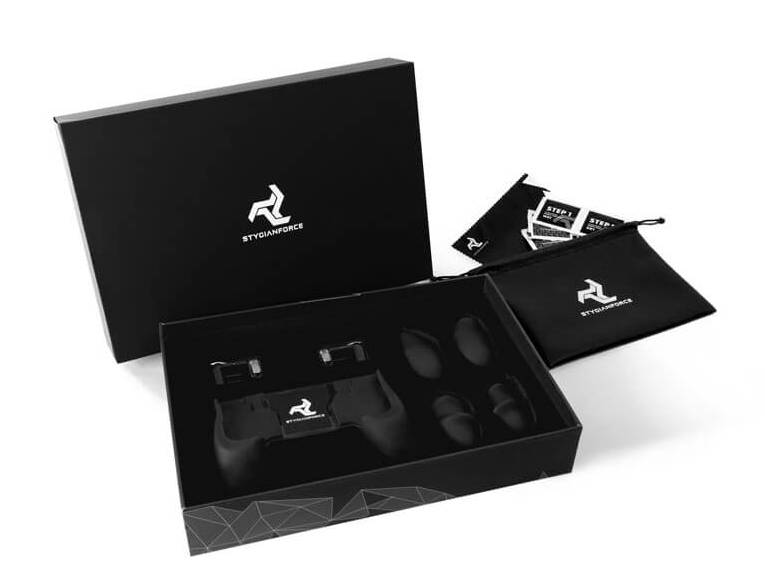 STYGIANFORCE PROFESSIONALS KIT
Funded in 2 days on Kickstarter

Endorsed by professional mobile gamers worldwide

5 Mobile Gaming essentials for the price of 1

100% MONEY BACK GUARANTEED. If you don't like it, simply return it! No return shipping cost. No restocking fee.

Our quality extends beyond product. Emphasis in extensive warranty assures customers that they are well insured for their purchases.

We want you to BUY DIRECTLY from us. This allows our prices to be competitive by removing the need for middleman markups. Why pay 30% more?

.. and the list can go on, but what makes us different as brand, is we actually do like gaming. Just like you, we too are gamers with a passion for gaming experiences and therefore, are driven to max out our advantage.
DON'T JUST TAKE OUR WORD FOR IT!
"StygianForce Professionals Kit is everything you never knew you wanted. The customisability in the GripLocks alone is just the best thing ever for comfort! Beats any Amazon alternative for sure."
- Alex P. Verified Buyer
"After owning many different gamepads; some cheap and some ridiculously expensive, I finally caame upon a top quality gaming grip on the internet. The various YouTuber reviews on StygianForce Professionals Kit consistently showed it as the top in both performance, features and quality."
- Douglas C. Verified Buyer
HERE'S WHAT YOUR FAVOURITE YOUTUBERS SAID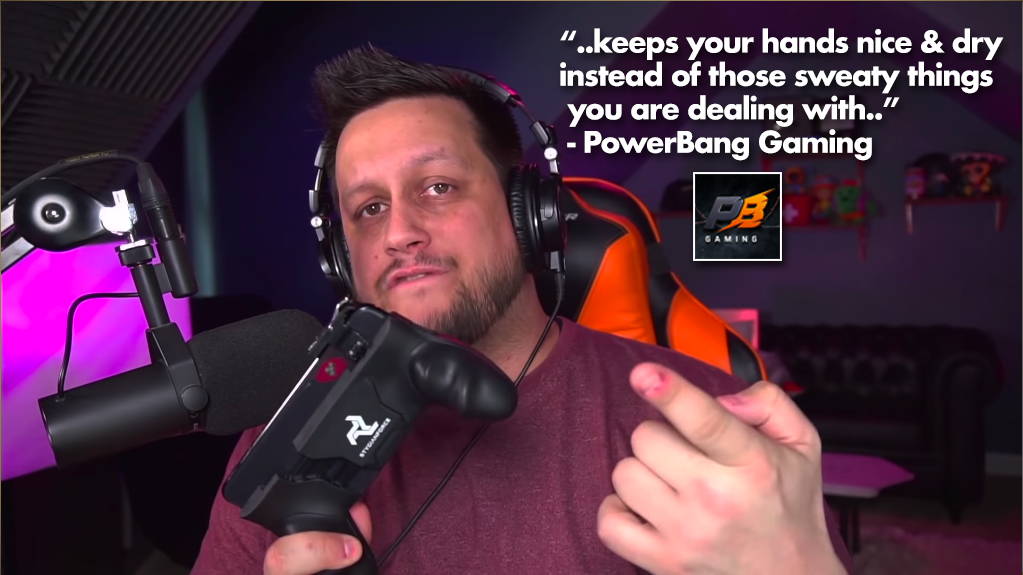 "..keeps your hands nice and dry instead of those sweaty things you're dealing with.."
— PowerBang Gaming
"Fits super comfortably and feels very good in my hands! And you can customise it even further, unbelievable!"
— BluePanda / PandaPUBG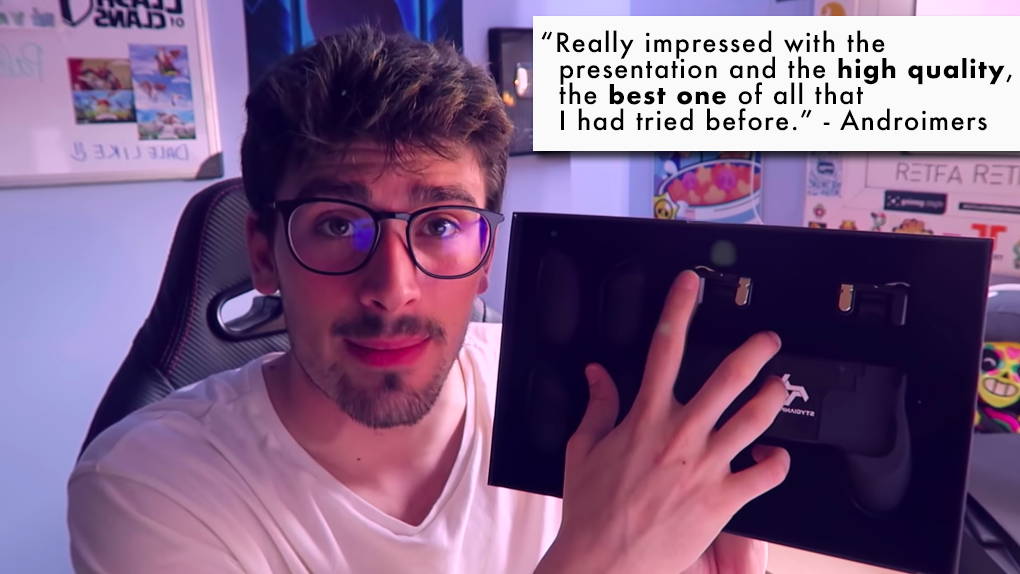 "..really impressed with the presentation and the high quality, the best one of all that I had tried before."
— Androimers